Our History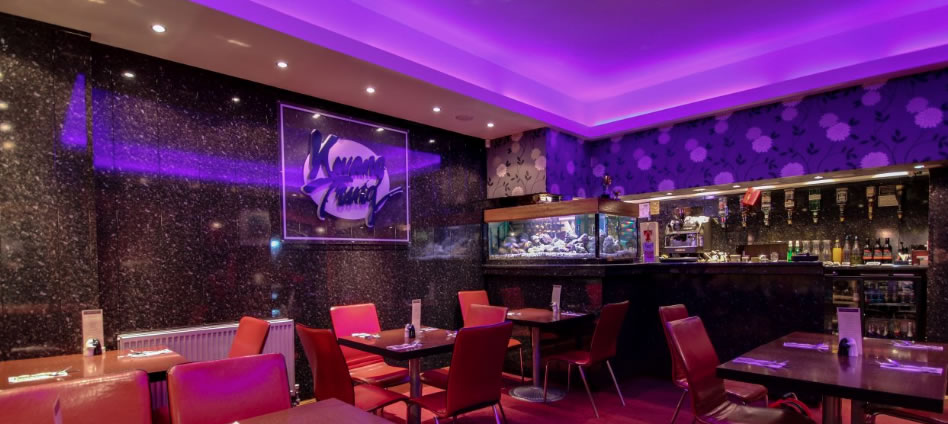 Our restaurant has a history dating back to the sixties, making it one of the first Chinese establishments in Paisley.
A short time afterwards extensive refurbishment was undertaken to allow seperate takeaway facilities and renewal of furnishings.
The original restaurant was called "China" later renamed "Kwang Tung" in 1982. The current proprietors took over management of the establishment four years later.
Since that time this family owned and run establishment has grown in reputation and popularity for its Authentic Chinese Cuisine, Varied European Dishes and large selection of quality wines, beers and spirits.
Enjoy a relaxing meal with pleasant surroundings, soft background music and air conditioning. The special attention you will receive from the excellent cooks and experienced waiters is afforded to every customer of Kwang Tung. So should you have any queries about our meals or service please feel free to ask any of our staff about the problem you may be having and they will be more than happy to help.
May we take this opportunity to wish you an enjoyable meal and hope you will visit the Kwang Tung again and again.
Kind Regards,
The Lee Family.